ICIEA 2024-Europe proposals for special sessions within the technical scope of the conference. Special sessions supplement the regular program of the conference and provide a sample of the state-of-the-art research in both academia and industry in special, novel, challenging, and emerging topics.

Special-session proposals should be submitted by the prospective organizer(s) who will commit to promoting and handling the review process of their special session as Chairs or Co-Chairs of the event.
Please provide all the information requested above in PDF format by E-mail to secretary_eu@iciea.org before October 30, 2023
Title;

Name(s) of organizer(s);

Email of main contact person;

Brief bio(s) of organizer(s);

Brief description;

Related topics;

Potential participants;
Special Session I
Machine Learning and Industrial Engineering with Applications
About the Session:
Machine Learning is a prospective area of investigation for several different aspects of Industrial Engineering. The aim of this section is to provide an overview of the emerging state-of-the-art research in the field. Papers and presentations about innovative research works relying on Machine Learning, both addressing Industrial Engineering problems directly, or supporting traditional approaches, are welcome.
Artificial Intelligence
Combinatorial Optimization
Decision Analysis and Methods
Decision Support Systems
Deep Learning
Information Processing and Engineering
Intelligent Manufacturing Systems
Logistics and Supply Chain Management
Machine Learning
Mathematical Programming
Neural Networks
Operations Research Applications
Production Planning and Control
Quality Control and Management
Reliability and Maintenance Engineering
Safety, Security and Risk Management
Scheduling Problems
Chairman: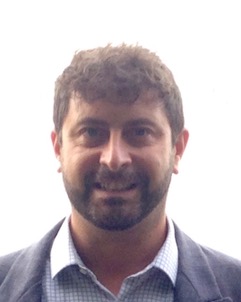 Roberto Montemanni is full professor of operations research at the University of Modena and Reggio Emilia, Italy. He also acts as an external research advisor at the Dalle Molle Institute for Artificial Intelligence, University of Lugano, Switzerland. He obtained a Laurea degree in Computer Science from the University of Bologna, Italy and a Ph.D. in Applied Mathematics from the University of Glamorgan, UK. He has been administrating grants and leading basic and applied research projects both at national (Italy and Switzerland) and international levels. His main research interests are in the fields of mathematical modeling, algorithms and machine learning, with applications mainly in transportations, logistics and industrial engineering.
Special Session II
Industry 4.0: Digital Disruptions in Business being the New Normal

About the Session:
The technological advancements of the Fourth Industrial Revolution, conventionally referred to as Industry 4.0, are revolutionizing industrial production. The First Industrial Revolution was based on mechanization and steam engines; the Second on the use of electricity and mass production; and the Third on electronics and information technologies, resulting in a high level of automation in manufacturing. Industry 4.0 elevates manufacturing process automation to a new level with smart autonomous systems capable of self-cognition, self-optimization, and self-customization. Industry 4.0 refers to concepts, techniques, and systems that supplement a smart embedded system of machines capable of communicating with one another and with humans, as well as performing autonomous tasks in industrial production processes. Cyber-physical systems (CPSs), the Internet of Things (IoT), big data and cloud computing, autonomous robots, simulation and visualization models, and additive manufacturing are among the most important tools. Automation and robotics are viewed as key components – the arms and legs of Industry 4.0; cameras and other sensors are viewed as senses; data and connectivity are viewed as the nervous system; and artificial intelligence (AI) is viewed as the brain. AI improves production systems by allowing humans and robots to collaborate in smart factories for mass customization.
• Related topics: We welcome papers that refer to (but are not limited to) themes such as:
Influence of the most important Industry 4.0 factors on production and services.
Industry 4.0: Prospects and challenges in the business environment
Industry 4.0 and mobility of labor
New technology influence on employment market transformation
Education, digital strategy, and business technology
New technologies for inclusive and sustainable industrial and economic development
Society resistance against AI, Robotics, IoT, big data
New technology for new models of education
Digitization of the Economy: Adoption of AI, bid data and cloud computing by SMEs
Impact of AI, big data, and cloud computing on global workplace
Innovation & creativity: Application of AI and Robotics in human welfare
Chairman:
Dr. Bilal Khalid received a Ph.D. degree in industrial business administration from KMITL Business School, Bangkok, in 2021, and a master's in international business management from Stamford International University, Bangkok, in 2017. He is working as a lecturer at King Mongkut's Institute of Technology Ladkrabang, Bangkok, in the faculty of KMITL Business School. His research interests include Leadership & Negotiations, Digital Transformations, Gamification, eLearning, Blockchain, Big Data, and Management of Information Technology. He also serves as a reviewer for international Scopus and Web of Science indexed journals.'